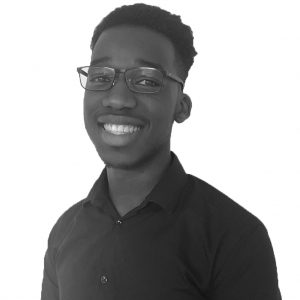 I spent a few months at Ackroyd Legal as an intern and the experience was valuable, pleasant and yet positively challenging.
I was not sure on what department I would be best tailored to, so I humbly accepted the opportunity to move around and find my way. I began my journey in the client services team – a department in which the team solely deal with client enquiries and leads. The client services team is certainly one of the most energetic. The electrifying environment in this team is a reflection of how much emphasis this firm place on client relationships being the foundation of a healthy business. I have worked in a few service-related firms and I can say without a doubt that Ackroyd Legal is the firm that I could recommend with confidence that the friendliest, most comfortable encounter would be experienced.
I enjoyed my time in this department observing the care and attention to detail that the firm spends on client queries. It taught me that an emphasis on client needs is an essential trait of a successful business. I appreciate that I was given basic tasks to begin with. The tasks increased with difficulty and responsibility as I went along. This was intentionally carried out to allow me time to gain confidence and competence, developing skills at an appropriate rate.
To explain how essential this approach was I would like to use this anecdote:
An individual returning to the gym after an extended period of time will have to ease his way back into his routine. Failure to do so at an appropriate rate increases the chance of the individual experiencing delayed muscle soreness. As a result, there is an increased chance of experiencing muscle injury, which can keep someone out of the gym for quite some time.
Increasing the intensity of a workout at a steady rate leads to a steady development of muscle growth. Likewise, a steady increase in workload and difficulty leads to a steady development of individual skill.
As observable from the firm website, Ackroyd Legal is involved in various sectors of law. They have a bright, vibrant and diverse team of solicitors that I had the opportunity to shadow, observe and assist.
In the conveyancing department, I observed and participated in the procedures that a lawyer goes through in transferring ownership of a property from a buyer to a seller. Performing AML (Anti Money Laundering) checks were a common procedure I learnt and one of the first procedures that I was taught. The process is quite unwavering with respect to the procedures undergone, so shadowing solicitors gave me the opportunity to familiarise myself with the process. As emphasised by the firm values, a simple and smooth process leads to a delighted and satisfied client, making familiarity with the process all the more important.
I believe that the backbone of a firm is its administrative team. A business with smooth administrative processes is a business that runs smoothly. I was given numerous administrative tasks of varying difficulties and it was my job to get them done with minimal supervision. The experience was valuable in that it allowed me to take complete ownership of the tasks I was doing whilst also contributing to the cohesion of the firm.
I genuinely enjoyed my stay and it will be an honour to maintain the relationships that I have developed with the staff. Interning at Ackroyd Legal is something that I would recommend for all.