The law of product liability is designed to protect consumers. There is a legal duty placed upon manufacturers and businesses involved in the production of consumer goods to ensure that these are safe. Similar obligations extend to distributors and retailers, as liability is not limited to the manufacturers alone.
At Ackroyd Legal, we have a thorough understanding of the law relating to product liability. If you have suffered injury, harm or financial loss as a result of using a product that was defective and unsafe, we can help you to claim the compensation that you deserve.
Legal responsibilities of manufacturers
Product liability law places a number of legal responsibilities upon manufacturers when it comes to the production of goods for consumer consumption. These duties also apply to those involved in importing the goods and to anyone whose actions may alter the safety of a product, for example by servicing or customising it.
For distributors and retailers, there is a legal duty not to supply any products that are unsafe, and this may also apply if the retailer should have known that the item was unsafe.
Affected by an unsafe or faulty product?
If you have been affected by using an unsafe product and have suffered injury or financial loss that was not your fault, the product liability specialists at Ackroyd Legal can help you to claim the compensation that will help you to move on with your life. As well as claiming for the harm or injury suffered, it may also be possible to claim for loss or damage to property that was caused by the defective product or goods
Whatever the situation, the team at Ackroyd Legal will be very happy to help you. Please contact us for more information on product liability.
Amazing service provided by Syed Hoque. I was extremely pleased with the constant updates and Syed's professionalism throughout the process. He kept me in the loop at all times. He was quick and efficient. Many thanks and I appreciate all you're hard work.
Ashkan, acted on my company's behalf regarding my bridging finance & purchase matter and must I admit that I have NEVER experienced such a smooth and speedy transaction. Bridging finance matters are complex and lengthy, however, I knew that I was in very capable hands after my initial telephone conversation with Ashkan. He truly went over and beyond in order to get this very complex deal over the line for me. I will not hesitate to use his services again.
Fahmida Choudhury
08/02/2021
Benem Osmankan​, whom acted as my solicitor when purchasing my property has been very polite and very helpful throughout the process of buying. She has done the job as expected of her very well. I will not hesitate to instruct her again on my next purchase.
Muslima Suhena-Begum
08/02/2021
Ashkan Ghadimynejad Whom acted as my solicitor when we were purchasing our property, he provided great service, explaining everything properly and keeping me informed, thank you for your service.
The team at Stirling Ackroyd has been very helpful with my current situation! Thanks to the wonderful Kenneth for helping me find my dream flat! I can't thank him enough! Professional, Responsive and Very Patient
"We had some absolutely incredible service from our solicitor Henna. She worked above and beyond what we expected and we wouldn't hesitate to use Ackroyd Legal again. 10/10."
"I just want to express my appreciation for Mehmet and all of the hard work he carried out on my behalf. He ensured my sale and purchase was both smooth and straightforward. He dealt with all enquiries in quick fashion and managed to complete on the date we proposed at the very start. A big thank you to the Ackroyd team!"
"That's amazing thank you so much for your hard work!! … And really thank you for your work you have completed this 100x quicker than my previous solicitor with much more patience and precision. We are very grateful."
"Mehmet from Ackroyd Legal has been very prompt in replying to all my queries of my remortgage and has given me 10/10 service throughout. Also, he as assured me that I can call anytime to advise me on any issues I may have. Would recommend for sure. Very professional indeed."
"Professional, tip-top and speedy assistance! Definitely using again. Thank you Mehmet for being so vigorous with all matters."
"The Wonderful team at Ackroyd Legal dealt with our lease assignment during a very stressful period for our business. The went above and beyond making sure all aspects of the transfer went smoothly and the other party took over the lease at the right time."
"Professional, tip-top and speedy assistance! Definitely using again. Thank you Mehmet for being so vigorous with all matters."
"Efficient, professional and resilient. Our solicitor just got on with what was needed despite delays from the other side and the pandemic. On many occasions I would be become frustrated but we were calmly guided through by the team. Would definitely recommend these guys."
"The team were very kind and helpful. I was kept me in the loop in regards to the conveyancing process and the progress of my file."
"The speed, professionalism and communication upheld by James is highly appreciated, thank you."
"My partner and I have had the best experience with Heena. She kept us informed throughout our transaction. I will definitely be recommending her and coming back myself for sure!"
Civil Litigation Services
Our litigation solicitors can provide straightforward advice and robust representation to secure…
Education disputes can be very distressing for everyone involved, and the consequences may…
Our environmental law specialists have diverse experience in civil law and dispute resolution…
At Ackroyd Legal, we have a thorough understanding of the law relating to product liability…
If you have been let down as a result of professional negligence this can cause a lot of distress…
We are a leading law firm, with a dedicated team of business specialists who have the skills…
The specialist tax solicitors at Ackroyd Legal have diverse experience in all areas of taxation…
MEET OUR CIVIL LITIGATION TEAM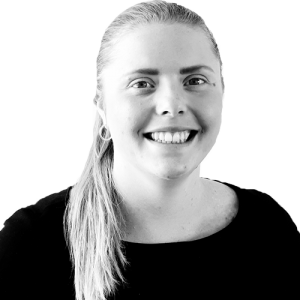 Bryony Palmer >
Litigation Specialist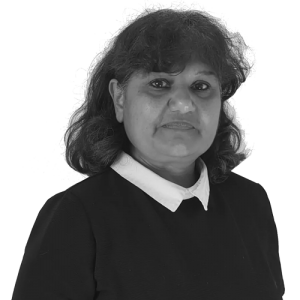 Azra Malik >
Senior Solicitor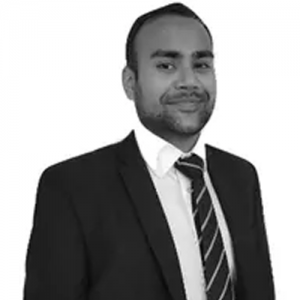 Hiten Patel >
Senior Solicitor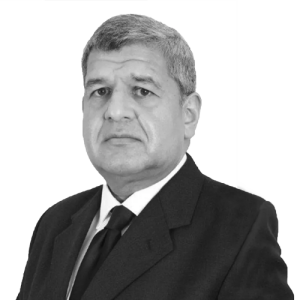 Markus Malik >
Senior Partner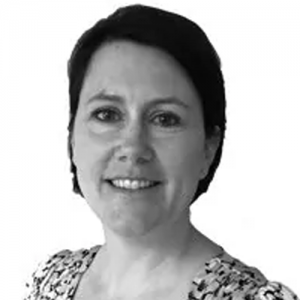 Louise Gilks >
Legal Assistant
Request your free consultation today.