Property Litigation Solicitors
Disputes over property can be incredibly complex, stressful and time-consuming, not to mention costly.
Whether you're a busines owner or an individual, requiring assistance with a residential or commercial property dispute, our experienced property litigation team can help. We understand that your property is an asset that needs to be protected, and we go to every length to secure the best possible outcome.
So whether you're facing a boundary dispute, contractual dispute, or tenancy dispute, or your dealing with planning appeals, property development, or commercial rent reviews, our expert property litigation team are ready and waiting to provide the support you need.
What is Property Litigation?
Property litigation is the process of resolving disputes relating to property. Anyone who owns, rents, or leases a property of any kind, may need support from property litigation experts at some time.
property litigation guides
We're committed to delivering the highest level of service, alongside fair, honest, and professional advice. Our job is to make your life easier, at every stage of the process. We're ready to help you with any aspect of property litigation.
Here are just some of the reasons to choose Ackroyd Legal for your property litigation requirements:
Property Litigation experts
We are property litigation experts working with clients across London and the UK. No matter the situation, we have the skills and expertise to help you reach a favourable solution.
From the moment you get in touch, we put you first. Our skilled and experienced team of property litigation experts will work hard to find the best solution for you and deliver the best possible outcome.
When you work with Ackroyd Legal, you pay a single, fixed fee. There's no hidden costs or unexpected charges. We'll provide you with a fixed quote before we start work and ensure you understand exactly what you'll be paying, and what you'll receive in return.
We listen to your needs, and we keep you in the loop at every stage of the process. When you work with us, you'll be introduced to your own case handler, who will ensure you are kept informed. They'll always be on hand if you need them.

Our Property Litigation services
Find out more about our Property Litigation Services:
If you are faced with the adverse possession of your land, or someone else is claiming title to land or property you believe belongs to you, we can help. We will negotiate on your behalf to reach a solution.
Most lease are subject to regular rent reviews. We're here to provide legal and vice and guidance, and handle any disputes that might arise, helping you secured the most cost-effective solution, quickly.
A commission dispute can arise if it is not clear which agent is responsible for the sale of a property. We'll help you establish the facts, providing straight-forward, practical advice as we work towards a favourable solution.
When a contractual dispute arises, you need expert legal advice. With years of experience handling contractual disputes, we'll look at the facts and reach a resolution in the quickest and most cost-effective way possible.
Subletting can lead to disputes between a landlord and their tenants, particularly with commercial properties. Whether you're a tenant or landlord, we'll help you reach a resolution before things escalate.
A restrictive convent is an agreement not to do certain things with land or property. We act for both landlords and tenants when disputes arise over restrictive convents.
Tenancy disputes arising between landlords and their tenants can be costly, time-consuming, and stressful for both parties. Our experienced tenancy experts will help find the best resolution, quickly.
Trespass involves land being unlawfully occupied by someone other than the landowner. We act for both landowners and other land occupiers on claims of trespass. We'll explain your rights, advise you on the next steps, and act in your best interests.
Land and Property Disputes
We can help with a diverse range of land and property disputes, including boundary disputes, Party Walls Act disputes, and The Right of Light disputes. We'll help you find a favourable resolution.
Property Development and Renovation Disputes
We have many years of combined experience when it comes to dealing with property development and renovation disputes. We'll advise you based on the facts of your case, whether you're a developer, landlord, or tenant.
Possession claims arise when a landlord is forced to take possession of a property by removing the tenants or occupiers. Whether you're bringing or defending a possession claim, our dedicated property specialists can help.
An injunction is a court order granted to prevent someone from doing something. If you're experiencing difficulties with your neighbours or the owner or a neighbouring property, we'll help you secure an injunction.
Our team of property experts have a wealth of experience in handling leasehold disputes. Whatever the circumstances, we'll help you understand your rights and obligations and provide representation to protect your interests.
Your property's boundaries can have a significant impact on the value of your land or property. So, if you're facing a boundary dispute, it's important to move fast. We'll help protect your rights and preserve the value of your property.
If you're involved in a dispute over a jointly owned property, our specialist team will provide clear, practical advice based on the facts of your case. We'll help you reach a favourable outcome.
If someone is using your land without consent, or a landowner is denying you the access you're entitled to, we can help. We'll look at the circumstances of your case and determine your rights and obligations.
If you're planning application is denied, you can submit an appeal. This is a complex process – but we can help. Our specialist planning experts will provide practical advice and help you achieve the best possible outcome.
If your property is being affected by negligence or nuisance behaviour, our property litigation experts can help. We'll attempt to resolve the issue through discussion and negotiation, before pursuing Court action if needed.
Complimentary Residential Conveyancing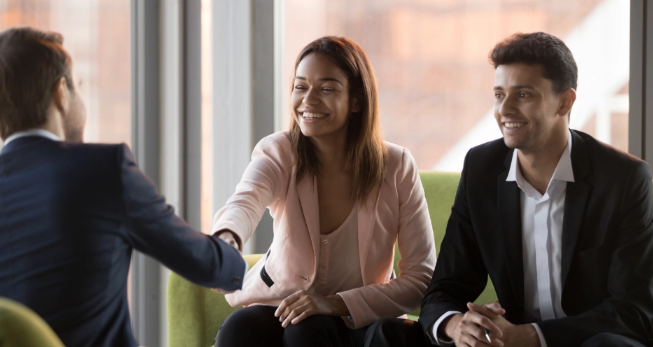 Property Litigation Services
Adverse possession arises when someone makes a claim to a piece of land which is disputed…
Our specialist solicitors can provide legal advice and guidance throughout the commercial rent review…
Contractual disputes may arise over many different types of agreement can provide…
Contractual disputes may arise over many different types of agreement can provide…
Because disputes between landlords and tenants can escalate very quickly, it is essential to get…
If you are affected by a restrictive covenant that is in place either to protect your interests…
Our expert team has diverse experience in all aspects of landlord and tenant law…
If you are involved in a trespass situation as either an owner or as an occupier…
Our team of specialist property law solicitors have many years' experience in commercial…
We have many years' experience in dealing with property development disputes…
Possession claims arise when a landlord or stakeholder is forced to take possession…
An injunction is a court order that is granted to prevent another party from taking a particular course…
Leasehold disputes commonly arise between freeholders and leaseholders, and will often…
Boundary disputes arise when the boundary of a property is unclear or is brought into question…
When two or more people share ownership of a property, disputes are most likely to arise…
A right of way is a legal right that has been established by usage to pass through land or property…
Planning appeals may arise in cases when planning applications do not achieve the desired outcome…
Negligence and private nuisance are classed as civil wrongs in English law…
A restrictive covenant refers to a legal provision that places restrictions upon the use of land…
Obligations relating to property repairs and maintenance rest upon landlords and tenants alike…
The term dilapidations refer to a property's state of disrepair where there is a legal liability…
"We had some absolutely incredible service from our solicitor Henna. She worked above and beyond what we expected and we wouldn't hesitate to use Ackroyd Legal again. 10/10."
"I just want to express my appreciation for Mehmet and all of the hard work he carried out on my behalf. He ensured my sale and purchase was both smooth and straightforward. He dealt with all enquiries in quick fashion and managed to complete on the date we proposed at the very start. A big thank you to the Ackroyd team!"
"Mehmet from Ackroyd Legal has been very prompt in replying to all my queries of my remortgage and has given me 10/10 service throughout. Also, he as assured me that I can call anytime to advise me on any issues I may have. Would recommend for sure. Very professional indeed."
"Professional, tip-top and speedy assistance! Definitely using again. Thank you Mehmet for being so vigorous with all matters."
"The Wonderful team at Ackroyd Legal dealt with our lease assignment during a very stressful period for our business. The went above and beyond making sure all aspects of the transfer went smoothly and the other party took over the lease at the right time."
"Professional, tip-top and speedy assistance! Definitely using again. Thank you Mehmet for being so vigorous with all matters."
"Efficient, professional and resilient. Our solicitor just got on with what was needed despite delays from the other side and the pandemic. On many occasions I would be become frustrated but we were calmly guided through by the team. Would definitely recommend these guys."
"The team were very kind and helpful. I was kept me in the loop in regards to the conveyancing process and the progress of my file."
"The speed, professionalism and communication upheld by James is highly appreciated, thank you."
"My partner and I have had the best experience with Heena. She kept us informed throughout our transaction. I will definitely be recommending her and coming back myself for sure!"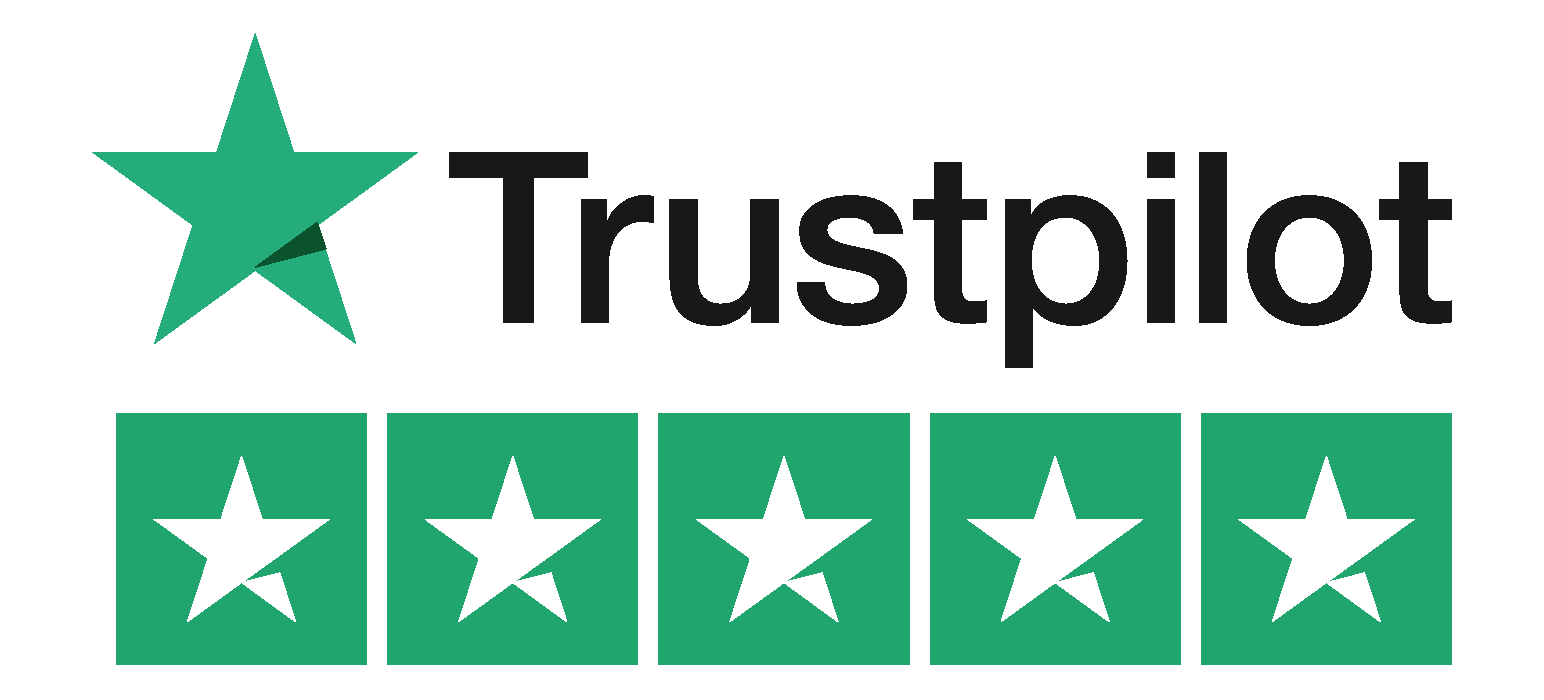 Request your free consultation today.