An injunction is a court order that is granted to prevent another party from taking a particular course of action.
Injunctions may be used in cases involving property litigation when the applicant needs to stop the owners of a neighbouring property from doing something likely to affect their land or property. Once granted an injunction will be binding, and if it is subsequently breached, this will be a very serious matter and the consequences for the other party may be severe.
If you are experiencing difficulties with your neighbours or with the owner of a neighbouring property, the property litigation specialists at Ackroyd Legal will be able to help you.
Experienced Property Dispute Lawyers
As a leading London law firm, our property specialists have many years' experience in handling disputes involving land and property. Whatever the facts of your case, we will likely have encountered a similar situation before, and we will provide sound advice based on our unrivalled level of expertise in this area.
We understand how disputes involving property and land may become heated fairly quickly, which in turn can make things increasingly stressful for everyone involved. We will fully explain your rights as well as the legal position of the other party and advise you on the best course of action according to the facts of your case, to mitigate the impact upon you and your family.
Injunctions can be used to legally prevent neighbours or neighbouring owners from taking a number of courses of action, such as:
Applying for an injunction is a complex legal process, however we will be there to guide you every step of the way and are always available to provide updates on how the case is progressing.
We also act for clients who have found themselves on the receiving end of an injunction application following a property dispute. We will look at all of the facts and represent your interests in defending such an application, always with the aim of achieving the best possible outcome.
property litigation guides
"We had some absolutely incredible service from our solicitor Henna. She worked above and beyond what we expected and we wouldn't hesitate to use Ackroyd Legal again. 10/10."
"I just want to express my appreciation for Mehmet and all of the hard work he carried out on my behalf. He ensured my sale and purchase was both smooth and straightforward. He dealt with all enquiries in quick fashion and managed to complete on the date we proposed at the very start. A big thank you to the Ackroyd team!"
"That's amazing thank you so much for your hard work!! … And really thank you for your work you have completed this 100x quicker than my previous solicitor with much more patience and precision. We are very grateful."
"Mehmet from Ackroyd Legal has been very prompt in replying to all my queries of my remortgage and has given me 10/10 service throughout. Also, he as assured me that I can call anytime to advise me on any issues I may have. Would recommend for sure. Very professional indeed."
"Professional, tip-top and speedy assistance! Definitely using again. Thank you Mehmet for being so vigorous with all matters."
"The Wonderful team at Ackroyd Legal dealt with our lease assignment during a very stressful period for our business. The went above and beyond making sure all aspects of the transfer went smoothly and the other party took over the lease at the right time."
"Professional, tip-top and speedy assistance! Definitely using again. Thank you Mehmet for being so vigorous with all matters."
"Efficient, professional and resilient. Our solicitor just got on with what was needed despite delays from the other side and the pandemic. On many occasions I would be become frustrated but we were calmly guided through by the team. Would definitely recommend these guys."
"The team were very kind and helpful. I was kept me in the loop in regards to the conveyancing process and the progress of my file."
"The speed, professionalism and communication upheld by James is highly appreciated, thank you."
"My partner and I have had the best experience with Heena. She kept us informed throughout our transaction. I will definitely be recommending her and coming back myself for sure!"
Property Litigation Services
Adverse possession arises when someone makes a claim to a piece of land which is disputed…
Our specialist solicitors can provide legal advice and guidance throughout the commercial rent review…
Contractual disputes may arise over many different types of agreement can provide…
Contractual disputes may arise over many different types of agreement can provide…
Because disputes between landlords and tenants can escalate very quickly, it is essential to get…
If you are affected by a restrictive covenant that is in place either to protect your interests…
Our expert team has diverse experience in all aspects of landlord and tenant law…
If you are involved in a trespass situation as either an owner or as an occupier…
Our team of specialist property law solicitors have many years' experience in commercial…
We have many years' experience in dealing with property development disputes…
Possession claims arise when a landlord or stakeholder is forced to take possession…
An injunction is a court order that is granted to prevent another party from taking a particular course…
Leasehold disputes commonly arise between freeholders and leaseholders, and will often…
Boundary disputes arise when the boundary of a property is unclear or is brought into question…
When two or more people share ownership of a property, disputes are most likely to arise…
A right of way is a legal right that has been established by usage to pass through land or property…
Planning appeals may arise in cases when planning applications do not achieve the desired outcome…
Negligence and private nuisance are classed as civil wrongs in English law…
A restrictive covenant refers to a legal provision that places restrictions upon the use of land…
Obligations relating to property repairs and maintenance rest upon landlords and tenants alike…
The term dilapidations refer to a property's state of disrepair where there is a legal liability…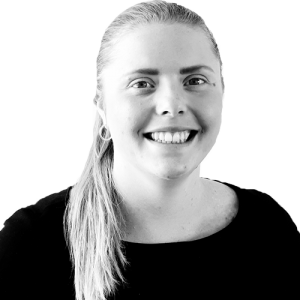 Bryony Palmer >
Litigation Specialist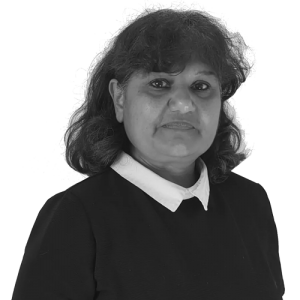 Azra Malik >
Senior Solicitor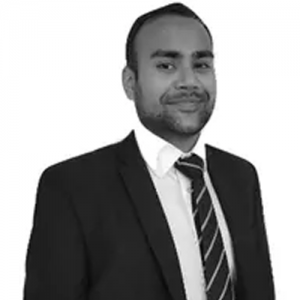 Hiten Patel >
Senior Solicitor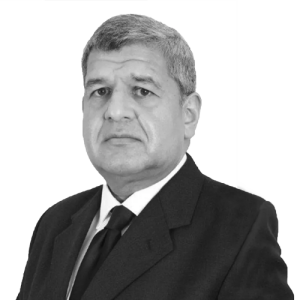 Markus Malik >
Senior Partner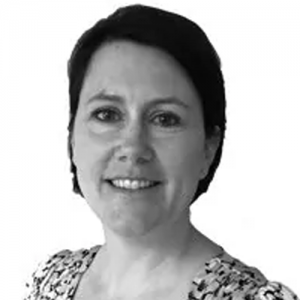 Louise Gilks >
Legal Assistant
Request your free consultation today.