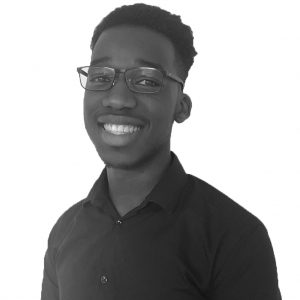 Over the past couple of months, Britain's biggest mortgage lender, Halifax, has said that annual house prices have dropped, and the market is at its weakest rate in the last four years. Surveyors such as RICS have described the political uncertainty caused by Brexit and the aftermath of tax changes as "obstacles hindering the UK housing market". In a recent poll, which was held to discover the effects of property market downfall on the average homeowner, it was found that 68% of contributors claimed that homes valued over £1million experienced the greatest dissent when agreeing final prices.
Estate agencies have identified a dramatic fall in house prices. Phillip Hiatt of Your Move said that "Vendors of older homes are having to look at price reductions to achieve a sale". For those of you that have been considering the purchase of a property in the UK, this could be the best opportunity to buy. At this point some may question the sanity of such insight, yet it is always of paramount significance to place situations in context as many experts, such as the Managing Director at West One Loans, Stephen Wasserman, claims the "overall market will grow in time" and touches on the opportunities available to 'capitalise on quick sales with flexibility and speed in this unique situation'. Furthermore, it is incredibly important to stress these are not unchartered waters as the housing market has previously sailed through such market levels before and soared to even greater heights. It is also wise to remember housing markets tend to drop during the summer period as many put their plans on hold to enjoy a well-deserved summer break.
Claims have been made by Allen Fuller Estate agents that "George Osborne's hike in stamp duty has had a negative effect" on the property Market across the UK. However, with the value of property at such a low, as expressed by Mark Everett of the Michael Everett estate agency who said that "the market is desperately price-sensitive and too much stock is unrealistically overpriced", the stamp duty is no longer causing financial strain as a negative factor for those looking to buy a property.
In Hampstead, it was found that post-Brexit, homes had taken an average of 106 days to sell and vendors are only achieving 89% of their asking prices. Paula Higgins of Home Owners Alliance famously said, "Gone are the days of bidding wars for luxury properties, now it would seem that the lower the value of a property, the quicker it sells".
As specialist property solicitors based in Central London, we can help you make an informed decision about your property in such politically uncertain times. We understand people want clear, practical legal advice that results in the best outcome for their business or personal situation. Ackroyd Legal is the prudent choice for those seeking property legal services. We welcome complex property matters for which our team will be pleased to offer clients practical, individual, high-quality and jargon-free advice. If you are thinking of buying a property in the UK, then do not hesitate to contact us on 020 3058 3365.