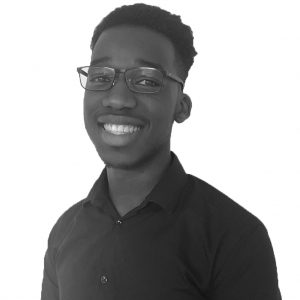 Summary of Hustings
Two candidates remain: Boris Johnson and Jeremy Hunt. The two are now embarking on the most exciting stage of any Party leadership race: Hustings.
Hustings are meetings where candidates get to pitch their plans to Party members and answer questions from potential voters. The first of sixteen hustings began on 22 June.
Timeline of the Hustings
22 June – West Midlands (Birmingham)
27 June – South
June 28 – South West
29 June (afternoon) – Lakes and Borders
29 June (evening) – North West
4 July – Yorkshire and Humber
5 July (morning) – North East
5 July (evening) – Scotland
6 July (morning) – East Midlands
6 July (evening) – Wales
11 July – South East
12 July – Gloucestershire
13 July (morning) – East Anglia
13 July (afternoon) – Eastern
17 July – London
Review: 22 June (Birmingham)
This was the first live husting. Both Boris Johnson and Jeremy Hunt took turns to make a short speech then proceeded to answer questions put forward by Journalist Iain Dale and members of the audience.
The first husting was quite heated; particularly for candidate Boris Johnson. He refused to answer questions about why police were called to his home, insisting that it was a private matter. Mr Johnson said "I've tried to give my answer pretty exhaustively. I think what people want to know is whether I have the determination and the courage to deliver on the commitments that I'm making, and it will need a lot of grit right now."
Putting that aside, what's more important is the candidates' speeches to the Party. Boris Johnson restated his plans for leaving the EU by 31 October, with or without a deal.
Mr Johnson said "The first thing we need to do, you what it is, we need to get Brexit done. And as someone who campaigned for Brexit, who believes in Brexit, someone who has meditated deeply on the opportunities that Brexit could bring our country, I am the right man to unleash now on that project."
He spoke of his success in London and reaffirmed the crux of his campaign: to unite the country.
Jeremy Hunt was on the other end of the spectrum. He told the Party of his plans to renegotiate a new deal with the EU by setting up a new team containing members of the Scottish Conservative Part and the DUP.
Mr Hunt, unlike Boris Johnson, argued against calling an early General Election before leaving the EU. He highlighted the risk posed by a Corbyn government and spoke of the leadership race as determinant of the future of the Conservative Party.
Jeremy Hunt said "We are in a very serious situation. Get things wrong, and there will be no Conservative Government, maybe even no Conservative Party. Get things right, and we can deliver Brexit, unite the Party and send Corbyn packing."
He also showed his support for teaching children about LGBT education in school.
Follow us on social media to stay up to date!