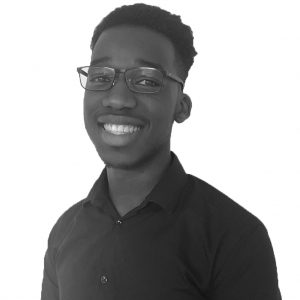 A new trajectory for the country is in the works. In the days that followed Boris Johnson's victory of the prime minister's office, a series of controversial events took place: the greatest being a complete reshuffle of the Cabinet.
The 'Night of Blond Knives', as it was dubbed in Westminster, broke many records. Over the course of Wednesday, the new prime minister sacked 11 ministers and six others resigned including Jeremy Hunt and Phillip Hammond. On the brighter side, Boris Johnson's new team has been described as the "Cabinet for modern Britain". Mr Johnson has appointed four full Cabinet members from BAME backgrounds – a record unparalleled in any government.
With just 15 weeks left until the UK is scheduled to leave the EU, the new Cabinet heralds a major transformation in the country's approach to the EU. Most of its members are stanch pro-leave campaigners, marking a distinct change from the former Cabinet of Theresa May.
The New Cabinet
Here's the line-up.
Chancellor: Sajid Javid
A successful investment banker before he was elected MP for Bromsgrove in 2010. He backed the Remain camp in 2016 but has since come out as Eurosceptic.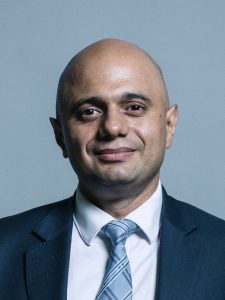 Foreign Secretary: Dominic Raab
The son of a Czech-born Jewish refugee was a former member of Theresa May's Cabinet. Pro-Leave campaigner.
Home Secretary: Priti Patel
Lobbied for tobacco and alcohol industries and previously resigned over Israel merging scandal in 2017. Wants a deal for Brexit.
Defence Secretary: Ben Wallace
A British Army veteran and former security minister at the Home Office.
Justice Secretary: Robert Buckland
Cabinet's highest-ranking Welshman and former solicitor general and prisons minister.
International Trade Secretary: Liz Truss
A vocal supporter of Boris Johnson and former Chief Secretary to the Treasury.
Northern Ireland Secretary: Julian Smith
Although expected to depart with Theresa May, Mr Smith returns to the Cabinet.
Education Secretary: Gavin Williamson
Former remainder who now supports Brexit. Sacked from the Cabinet months ago for allegedly leaking state secrets.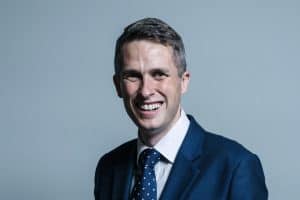 Transport Secretary: Grant Shapps
Former international development minister and owns a successful printing business.
Business Secretary: Andrea Leadsom
Ex-Cabinet minister and former City banker. Vote leave campaigner.
International Development Secretary: Alok Sharma
Former banker and a chartered accountant. Campaigned to remain in the EU but will accept a no-deal.
Communities Secretary: Robert Jenrick
Described by Boris Johnson as the only one who could save the Conservatives from an "existential threat".
Scottish Secretary: Alister Jack
Serial businessman founding tent-hire and self-storage companies. Also a dairy farmer.
Work and Pensions Secretary: Amber Rudd
Former Home Secretary – resigned over Windrush scandal in 2018.
Brexit Secretary: Stephen Barclay
Previously trained as a solicitor. Voted to leave the EU in 2016.
On Friday morning, the Cabinet met for the first time.