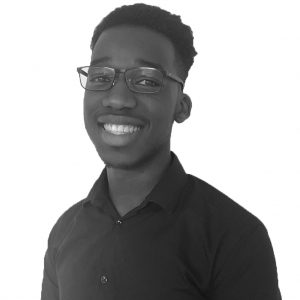 Before dreaming of buying that first home where all the first memories are made, we all have to consider the upfront costs which bring us one step closer. For any first time buyer, the costs can be a blur of figures which leave you feeling confused at how much you need to budget for. So what exactly is considered as an upfront cost?
According to Which? The upfront costs include the mortgage costs, the home surveying costs, the conveyancing fees, and the stamp duty costs.
The mortgage costs may come with arrangement fees and other charges for setting up the loan. It is possible to find deals where the fees are waived, but you will sometimes end up paying a higher interest rate as a result. If you don't have the money to pay your mortgage fees upfront, you can usually add them onto your mortgage loan – but you will pay interest on them as well. When you've put in an offer and had it accepted, your lender will want to carry out a valuation to ensure the property is worth roughly what you're planning to pay for it. They will generally arrange this for you, but in most cases you will be expected to cover the cost – typically between £200 and £600. If you're putting down a deposit of 25% or less, you might have to pay a higher lending charge (HLC).
The Home Survey is the valuation survey conducted by your lender, purely for them to get a rough idea of what your new home is worth – it doesn't cover anything structural and won't highlight problems with the property. This is why you should always have your own survey done too. There are two main kinds of surveys: a RICS HomeBuyer's Report and a building survey (also known as a structural survey).  A HomeBuyer's Report covers the general condition of the property you're going to buy and usually costs between £350 and £1,000. A building survey provides a more in-depth analysis of the condition of the property, including the structure, and will typically cost between £500 and £1,300.  For conventional properties that are less than 50 years old, a HomeBuyer's Report, the most popular type of survey, will usually be adequate. Alternatively, you could opt for the more basic RICS Condition Report, which is only suitable for modern homes in good condition, and costs between £150 and £300.
In order to find the conveyancing fees, you'll need to hire a property solicitor or licensed conveyancer to deal with the legal aspects of buying a property. They'll either charge you a flat fee or a percentage of the value of the property. You can expect to pay between £500 and £1,500 depending on the type and location of property, and how complex the transaction is.
Stamp duty is a tax on land and property transactions that you'll have to pay if you're buying a house or flat worth more than £125,000. The amount of stamp duty you'll pay depends on the value of the property you're buying. If you're buying a second home or buy-to-let property, you'll have to pay an extra 3% and will be charged stamp duty on any property costing more than £40,000.
The Telegraph recently commented that in the current climate, the average first-time buyer in England now needs £22,689 in savings to afford the upfront costs on an average house. This includes a deposit of 10%, stamp duty, valuation and survey fees, and conveyancing costs. For the average full-time worker in England, this sum is the equivalent of 41.7 weeks' salary.
At Ackroyd Legal our full time expert conveyancing solicitors go through these stages with their clients every day! Whilst the client may feel confused and over stretched, we are able to take care of all the details for you while you plan the things that you really want to plan. Senior Conveyancing solicitor Ayushie says "at first glance our clients always feel taken aback with the all the different procedures, but with us we simplify the process for the client till they are moving into their new home".