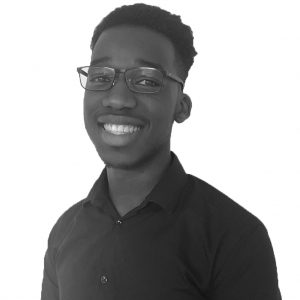 Here at Ackroyd Legal we understand that Inheritance tax (IHT) may be an uncomfortable subject.
At present, there are three occasions upon which IHT may be charged:
Upon death, where the deceased's estate is transferred to beneficiaries via their will or the rules of intestacy;
Where a gift is made, and the person making the gift dies within 7 years;
Gifts made to a company or a trust.
As it stands, everyone has a Nil Rate Band of £325,000.00 in relation to IHT. This means that, so long as the cumulative total of the above occasions are below £325,000, no IHT will be payable. If a gift, or transfer at death is passed to a 'direct descendent', the deceased's Nil Rate Band will increase by a further £100,000.
Currently, no IHT is payable on any amount passed to a surviving spouse or civil partner. Additionally, married couples or registered civil partners can utilise their spouse's unused Nil Rate Band.
An additional £200,000, rising to £350,000 by 2020/21, for married couples or registered civil partnerships, can also be left by property owners if the satisfactory conditions are met. Subsequently, except for certain charitable donations, everything is taxed at 40%
These are the three simple steps that Ackroyd Legal believes are worth considering:
Regular gifts by an individual made from income are potentially exempt. However, to qualify for exemption these gifts should not impede the donor's standard of living;
Pension benefits are exempt from IHT, however, if they are passed to your survivor they could form part of their estate, so this is something that requires onsideration. If you can live comfortably on your pension, the pension income itself can be extended to benefit your dependants.
You can give away up to £3,000 tax-free each year, using annual and small gift exemptions. You can also make an unlimited number of smaller gifts of up to £250 to those who have not received any gifts from the £3,000 exemption.
Normally there is no IHT to pay if either:

The value of your estate is below the £325,000 threshold;
You leave everything to your spouse or civil partner, a charity or a community amateur sports club.
If you would like further information regarding this, please feel free to contact us on 020 3058 3363 or via email to our enquiries page.
An inheritance tax is a tax on the estate of someone who has died, including all property, possessions and money. There are three forms of Inheritance tax:
Nil Rate Band: This is the maximum tax free allowance, NRB is a fixed rate allowance until 2021
Transferable NRB: This is the amount of remaining estate of a deceased person that does not use up all of the NRB they are entitled to. In this instance, when a spouse dies and they leave everything to their surviving spouse that amount is exempt from the tax, the NRB is then transferred to the spouse to work out liability for their estate.
Residence NRB: The RNRB applies to individuals with direct descendants who have an estate (including a main residence) that exceeds the inheritance tax (IHT) threshold (or nil-rate band) of £325,000 for 2019/20.
The current threshold for inheritance tax is £325,000 per person rising to £650,000 for a married couple provided the first spouse to die leaves their entire estate to their spouse. This means that there is normally no tax to be paid if the Nil Rate Band(NRB) of your estate meets the current threshold, anything in your estate above the tax allowance is subject to a standard 40% tax bill.
Additionally there will be no inheritance tax imposed if you left everything above the threshold to an exempt beneficiary such as a charity. The NRB is a fixed rate and has been since 2010-211 tax year, however, it may change after 2021; but your NRB might be increased if you're widowed or a surviving civil partner, unless a transferable nil rate band is transferred from the dead spouse to the surviving one.
The RNRB can be applied in addition to the NRB and TNRB. To qualify you must pass your home or a share of it to your children or grandchildren, including step-children, adopted children and foster children but not nieces, nephews or siblings. The RNRB is not fixed and has risen incrementally over the years, therefore the combined allowance for inheritance tax has varied over the last three years. 
The RNRB will increase in line with the Consumer Price Index (CPI) from 2021/22 onwards.
If a will has been written the executor of the will arranges to pay the inheritance tax otherwise the administrator of the estate pays it.
Ackroyd Legal has a diverse panel of solicitors with expert knowledge in dealing with wills and inheritance tax. If you require more information regarding your inheritance tax and how much your estate is valued at or finding out whether it is exempt from the inheritance tax or not, contact one of our experienced solicitors for a consultation.
"We had some absolutely incredible service from our solicitor Henna. She worked above and beyond what we expected and we wouldn't hesitate to use Ackroyd Legal again. 10/10."
"I just want to express my appreciation for Mehmet and all of the hard work he carried out on my behalf. He ensured my sale and purchase was both smooth and straightforward. He dealt with all enquiries in quick fashion and managed to complete on the date we proposed at the very start. A big thank you to the Ackroyd team!"
"Mehmet from Ackroyd Legal has been very prompt in replying to all my queries of my remortgage and has given me 10/10 service throughout. Also, he as assured me that I can call anytime to advise me on any issues I may have. Would recommend for sure. Very professional indeed."
"Professional, tip-top and speedy assistance! Definitely using again. Thank you Mehmet for being so vigorous with all matters."
"The Wonderful team at Ackroyd Legal dealt with our lease assignment during a very stressful period for our business. The went above and beyond making sure all aspects of the transfer went smoothly and the other party took over the lease at the right time."
"Professional, tip-top and speedy assistance! Definitely using again. Thank you Mehmet for being so vigorous with all matters."
"Efficient, professional and resilient. Our solicitor just got on with what was needed despite delays from the other side and the pandemic. On many occasions I would be become frustrated but we were calmly guided through by the team. Would definitely recommend these guys."
"The team were very kind and helpful. I was kept me in the loop in regards to the conveyancing process and the progress of my file."
"The speed, professionalism and communication upheld by James is highly appreciated, thank you."
"My partner and I have had the best experience with Heena. She kept us informed throughout our transaction. I will definitely be recommending her and coming back myself for sure!"
If you feel that you may have a claim against the estate of someone who is deceased, Ackroyd Legal can…
A Disclaimer of Interest can be used by a beneficiary of all or part of an estate to effectively renounce…
When a person dies intestate, the Intestacy Rules govern who can be appointed as Administrator…
Many of our clients have complex business structures and high-value property assets which need…
Our solicitor have years of experience in estate planning and can help you with every legal area…
Probate can be a complex matter and each case is unique. It is important for executors to get the right legal…
When someone dies, it will be necessary to establish whether they had made a valid Will, before their…
The tax law experts at Ackroyd Legal will be able to guide you through the process that is clear and will help…
An inheritance tax is a tax on the estate of someone who has died, including all property, possessions and money…
Recent studies show that over 60% of people in the UK do not have a valid Will…
It is essential to have a Will as it protects your assets from being subject to punitive levels of…
A power of attorney is a legal document that allows someone to make decisions for you or act on your behalf if you are unable..
To start with, you need to know what the Court of Protection is and who does it help. The Court of Protection aims to assist individuals…
Request your free consultation today.