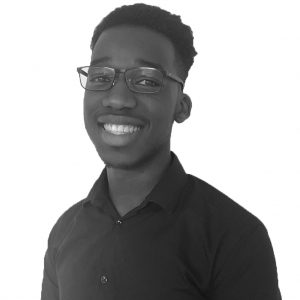 During your hunt for the perfect conveyancing solicitor, you are likely to encounter no sale, no fee options. This may sound particularly appealing to many in the home move process; however, it is vital to dispel any misinformation surrounding no sale no fee.
What exactly does No sale, no fee conveyancing mean exactly?
A no sale no fee conveyancing guarantee also referred to as no competition, is a sales agreement that a number of conveyancing solicitors propose. Put simply, if your sale or purchase of your property fails, you are not obliged to pay any conveyancing fees.
With approximately 1 in 3 home purchases falling through before completion, having a conveyancing agreement that encompasses a no sales no fee guarantee is a must.
Who offers the best performance of no sale no fee conveyancing?
No sale no fee is the type of guarantee that traditional solicitors stray away from.  In modern times, it has become increasingly common to instruct a solicitor using this form of guarantee. However, that is not to say that all solicitors offer this. It is worth asking if this is an option, particularly if you are on a low budget.                       
Why might a sale fall through?
Over a third of property transaction's fall through without reaching the stage of completion.
There are a number of reasons as to why a sale might not mature to the stage of completion. These include:
A mortgage offer expires
Gazundering: Gazundering is the process through which buyers lower their offer at the last minute
Gazumping: Gazumping is where a seller accepts a higher offer for a property, despite the fact that they already have a potential buyer in the process of the house purchase.
A buyer or seller's situation has changed (e.g. Lost their job)
If a buyer or seller changes their mind
A buyer is more interested in another property
A poor survey: A bad survey is the source of 6%
The longer the chain of buyers and sellers, the more likely it is for your sale to fall through
Failed Finances; our research shows that 28% of property transactions fail because buyer's finances were in disarray.
Example of how a no sale no fee guarantee will protect you:
To Kick off your conveyancing on your first transaction, you pay an initial deposit towards your solicitor, (this amount varies from firm to firm). This first transaction will typically fall under your no sale no fee guarantee; so, if this transaction fails you are not obliged to pay for any of the legal work your conveyancing solicitor undertook on this first transaction.
For your second transaction, the deposit will be transferred from your first transaction to your second. If your second transaction fails, you will commonly be obliged to pay the legal work as a percentage of the total of your fixed fee.
You instruct your conveyancing solicitor once again for your third transaction and pay another deposit to your conveyancing solicitor to start the conveyancing process. Generally, the third transaction falls under no sale no fee promise's and as such you will not be invoiced any legal work your conveyancing solicitor undertook under this transaction.
Frequently Asked Questions
Does no sale no fee conveyancing cover 3rd party expenses?
No. No sale no fee conveyancing only covers the solicitor's legal fees.
Is all No sale No fee guarantees the same?
No. Different no sale no fee conveyancing solicitors may impute or exclude specific parts of their policy. To find the best performance of no sale no fees conveyancing you must always read the terms and conditions of your chosen solicitor and clearly understand their individual No sale No fee pledge.
Avoiding delays is fundamental
Steering clear of anything that causes a threat to the success of a transaction is vital. To find the best performance of no sale no fees conveyancing, the best thing to do is choose a solicitor that places great emphasis on communication and proactiveness.
If you would like to discuss a no sale no fee guarantee with Ackroyd Legal, please email us on our enquiries page, or alternatively call us on 020 3058 3365