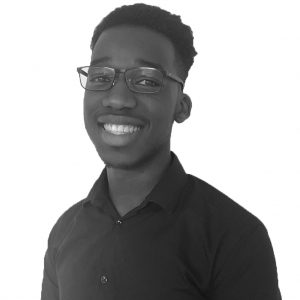 CONSERVATIVE LEADERSHIP BATTLE: WHO WILL SUCCEED THERESA MAY?
Finally, UK politics is concerning itself with areas other than Brexit. For the many people who deliberately avoided reading the latest political news, you will be pleased to discover a new fixation: The Conservative Leadership Race.
To keep you in the know we have compiled the ultimate guide to understanding who will succeed Theresa May as the next Prime Minister.
Following the fourth ballot, three candidates remain:
Boris Johnson
Michael Gove
Jeremy Hunt
One of which, will be our Prime Minister. The fourth-runner, Sajid Javid was eliminated from the race on Thursday morning and he's not expected to back any of the remaining three candidates.
To save yourself the hassle of getting to know their campaigns and how they're performing, we've set out the playing field for this month long sprint.
Boris Johnson – 157 votes
Try and stop him. He has the support of over half of all Conservative MP's in the fourth Ballot and is leading in the race.
Understanding Boris Johnson:
Brexit
Boris Johnson is the ambitious candidate. He promises Britain will leave the EU on 31 October, with or without a deal. A staunch Brexiteer, Mr Johnson has also decided that he would withhold the £39bn divorce payment until it's discussed.
Mr Johnson describes the Irish border backstop as a "monstrosity". Other Tory candidates have also rejected the backstop so that's not surprising. However, Boris Johnson is banking on the faith that the EU could be persuaded to amend the Brexit deal. His strategy as to how is left unclear, so far.
Tax
Mr Johnson's proposed tax cuts sound very appealing to those earning more than £50k. Experts have highlighted their concern over the Government deficit but Boris Johnson appears to have this covered. He wants to increase employee National Insurance payments to finance his very generous tax cuts.
Health and Education
Mr Johnson's pledge to increase government revenue for secondary school pupils to £5,000 each marks a substantial turnaround. School cuts have been one of the most heavily charged debates in the country and its refreshing to see a candidate for Prime Minister addressing the issue.
He said, "If we fund our schools properly, if we pay sufficient attention both to vocational training as well as to mathematics and languages, then we will loosen the shackle that is holding us back".
Michael Gove – 61 votes
In fierce competition with Jeremy Hunt, Mr Gove is the second leading candidate for the Conservative Party.

What does Michael Gove say:
Brexit
Interestingly, he is the only candidate to consider a further delay to Brexit to achieve a better deal. He has not promised his voters a set date; rather, Mr Gove is interested in the outcome of Brexit. His inspiration is the deal between Canada and the EU.
Tax
Mr Gove wants to replace VAT with a lower 'sales tax'. He is pro-business and has an ambitious vision for the future of Britain, one that chimes with many business people.
Health and Education
Michael Gove is going further and plans to spend an extra £1bn on schools.
Jeremy Hunt – 59 votes
Jeremy Hunt is an interesting candidate. He is known for his good-natured character and there are many stories of his kind acts all over the internet.
The enigma of Jeremy Hunt:
Brexit
Jeremy Hunt can be described as on the fence when it comes to Brexit. He hasn't given a set date, nor has he rejected the finalisation of Brexit by October 31. He is open to extension. This can be a negative thing, or perhaps you may be moved to commend Mr Hunt's position.
Tax
Jeremy Hunt is also pro-business. He envisions turning London into a Silicon Valley rival and wants the UK to become a hub for attracting talent and innovative thinkers.
Health and Education
Mr Hunt can be commended for his plans to employ mental health support in every school. Perhaps it's a reflection of his notoriously kind nature, nonetheless it marks a significant step towards dealing with the mental health crisis affecting many schools.
What's to come:
Another ballot will be held until only two candidates remain. The two candidates will go head-to-head to win the support of the Party.
Follow us on Social media to stay up to date with this race!