Property fraud: Can someone sell your house without you knowing?
Can you imagine the shock of returning to your own home to find that your key won't open the front door and someone else is living there? 
This was exactly the case when in November 2021, Reverend Mike Hall returned to his house in Luton to find work being carried out by the "new owner" of his property. 
Although he called the Police, their response was that it was a civil matter and that he would have to contact his solicitor to get the issue settled!
This was a clear case of property fraud.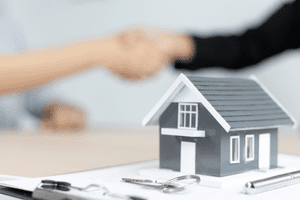 What is property fraud?
Property fraud is when criminals sell or mortgage your home usually by stealing your identity without your knowledge. There are different types of property fraud which will be explained further here.
Sadly, cases of property fraud are on the increase because criminals can impersonate anyone in a property transaction including owners, buyers, lenders, or conveyancers. 
In Mike Hall's case, criminals used fake ID to commit title fraud on his property.
What are the types of property fraud?
Sellers
Fraudsters can sell someone's property by impersonating them or taking their ID. 
They often target:
Sole owners, especially of unmortgaged properties 

Absent owners like landlords 

Those who have died 

Those who are living overseas

Those in hospital long-term 

People living in a care home
Buyers
Criminals may use false ID to pretend to be a buyer and make an offer, then withdraw before exchanging.
They can then use the information used during the process to commit title fraud (see below) on the owner of the property. Or, they may choose to continue with the transaction and take money raised from the lender.
Title fraud and registration fraud
This is where a criminal steals the property owner's ID and changes the property title from the owner's name to theirs. 
They may use a Land Registry application to do this by registering a forged transfer or mortgage (registration fraud). 
The fraudster can then apply for loans based on the true owner's equity and collateral. 
Fortunately, the Land Registry's register is protected by the state so that if you have been damaged by an error in the register you are likely to be repaid out of public funds.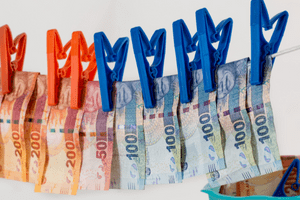 Lenders
Criminals may submit forged discharges i.e. a formal recognition that a mortgage has been paid off. 
Alarm bells should sound if the source of the discharge is not regulated by the Financial Conduct Authority (FCA), one where the lender itself does not authorise the discharge.
Conveyancers
Always check that conveyancers are correctly registered because a criminal can pretend to be a conveyancer or someone acting for an authorised firm. 
They do this by using fake letterheads or email addresses by changing a single letter or symbol from the firm's real address which can not always be spotted.
How do people commit property fraud scams?
There are a number of "red flags" to indicate the possibility that property fraud is about to occur. 
Namely, the alleged "seller" does not live at the property and they rely only on utility bills as evidence that they live at a certain address. 
Also, they only provide a telephone number or email address as their main contact details. 
They give information that is different from that on the electoral register or make changes to their client details during the selling process including amending their bank account details that any funds will be paid into. 
Other signs that property fraud may be committed are if the property has been owned for a long period of time but the person selling it appears younger than you would expect.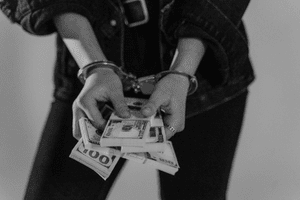 Often the fraudster is reluctant to answer questions or asks their solicitor to write to a different address even though they are the supposed owner-occupier. 
They may also want to speed up the conveyancing process without giving a plausible reason to do so or list the property lower than the market value to get a fast sale.
How to avoid property fraud
By using false or stolen ID, criminals can attempt to sell or apply for a mortgage. 
In 2020 alone, the Land Registry ended up paying around £4.5million in compensation to property fraud victims which was the highest figure so far on record. 
If your property is in England or Wales you can avoid being one of the many victims by signing up for the free HM Land Registry property monitoring service; especially if you think you could be at risk. 
This would involve setting up a Property Alert account and you don't even have to own the property to get the email alerts, so you could register for a loved one.
If you are not online, you can still use the service by calling the Property Alert team on 0300 006 0478. 
You will then have peace of mind that if there is certain activity on any of your monitored properties, you can take immediate action to prevent the fraud from happening.
Another option is to stop HM Land Registry registering a sale or mortgage on your property unless a conveyancer or solicitor certifies that the application was definitely made by you. This is an extra protective measure.
At Ackroyd Legal, we are property litigation experts working with clients across London and the UK.
No matter the situation, we have the skills and expertise to help you reach a favourable solution.
If you would like further information on how we can help you, please do not hesitate to contact us today on 020 3058 3363 or email enquiries.sa@ackroydlegal.com