How do you do due diligence on a company in mergers and acquisitions?
Conducting due diligence on a company in mergers and acquisitions is absolutely vital.
The ultimate outcome when conducting due diligence on a company is to establish whether it is a good investment and a smart decision to either merge or purchase.
If due diligence is not done properly or something is missed, it could have devastating consequences.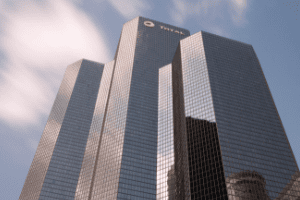 For some companies, not learning about huge company debts or liabilities before acquisition could lead to losses or insolvency. Or, not being aware of whether a company's organisational culture is compatible with yours in a merger can lead to clashes and valuable staff departures.
We now understand that due diligence is important, but what is it?
What is due diligence and how do you perform it?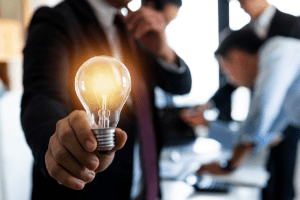 Due diligence is the process of assessing and investigating different aspects of a company before merging or buying.
Thorough due diligence will involve diving into every area of a target company to get an understanding of how it operates, its structure, and its staff, and to discover if there are any red flags or concerns.
When it comes to due diligence, taking the same approach for every company won't quite fit the bill as each organisation is different and individual industries have their own requirements and regulations.
The key to due diligence in mergers and acquisitions is to systematically go through each aspect of the company and investigate.
You may come across barriers whereby you need to request information from the target company to gain further clarification. Also, you may decide to request an indemnity from the sellers which will cover losses if issues are found.
We will now delve a bit further into how you perform due diligence on a company.
How to perform due diligence on a company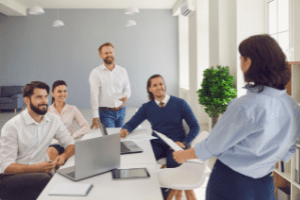 As mentioned, there are many factors that need to be considered when conducting due diligence, and some are dependent on the type of company and the industry in which it operates.
Due diligence may become more complex where a company has multiple subsidiaries, operates overseas, has many employees, and multiple assets.
Here are 9 points to investigate when undergoing due diligence:
1. Corporate structure
It is important to understand the target company's corporate structure including how it is formed (eg: limited company, LLP) and which subsidiaries it owns.
Questions to ask:
Does the company have the incorporation details?

Where are the subsidiaries based and who is the ultimate beneficial owner.
2. Finance
Ultimately, profitability is the key focus for business, therefore, investigating a company's finances is one of the most important aspects of due diligence as this will determine whether there are any issues.
It is not just important to look at any debts and liabilities, but also future financial projections so that you are able to quantify the company's earning potential in future years.
In addition, reviewing the company's accounts and statements will give you an idea of the types of transactions that are made and whether they raise any red flags such as money laundering.
Questions to ask:
Is the company up to date on paying taxes?

Are there any outstanding debts due?

Are there any hidden liabilities?

Is the market growing?

Do future financial projections show positive or negative cash flow?
3. Legal
As well as financial information, legal information is very important when conducting due diligence.
Doing legal checks will involve ensuring the correct insurance is in place, whether any legal disputes have been raised and handled, and being aware of any trademarks and intellectual property.
Questions to ask:
Are all the correct legal documents in place eg: incorporation documents and articles of association?

Are there any ongoing disputes?

Are there any suspicions of money laundering, fraud, or bribery?

Are the correct trademarks in place?
4. Contracts
Contracts with suppliers, investors, and customers are vital in business. Strong contractual relationships with these can often determine the success or failure of a company.
It is therefore important to be aware of whether these contracts will still be in place and valid once a merger or acquisition has gone through because if not, this can mean losing key players in the business.
Questions to ask:
Are contractual agreements with suppliers and customers still valid after a merger or acquisition?
5. Tangible and intangible assets
You should gather information regarding all the assets and liabilities that a company has in order to establish what they own and how much they are worth. This includes property, real estate, land, investments, and equipment such as computers, and cash.
When considering assets, you should also think about intangible assets that you cannot necessarily see or touch such as branding and intellectual property.
Questions to ask:
Are the physical assets valued at the correct market value?

Are there any hidden liabilities?

Are assets owned by the company outright?

Are assets owned by the company or leased?

Are there any mortgages or loans in place?
6. Software
Each company has its own software and internal systems, it is important to check that these are effective and sufficiently protected.
Questions to ask:
What software is used and is it compatible with my procedures?
7. Human Resources
Employees play a crucial role in a company. You should consider how you can change and transfer employment contracts in a merger or acquisition and whether employees will want to stay after such.
Questions to ask:
What are the TUPE arrangements?

What employee benefits are in place?
8. Regulations
Some companies must be regulated by law in order to remain compliant. When conducting due diligence, you should ensure that the target company is registered with a particular regulatory body such as the Financial Conduct Authority (FCA) and that there are no outstanding investigations into the company's conduct for example.
Questions to ask:
Is the company regulated with the required bodies?
9. Culture
An organisation's company culture is the way in which it operates and the ethos and values it promotes. If the company with which you are merging or acquiring has a culture that clashes with yours, it may be that the two are incompatible.
Questions to ask:
Do the target company values and goals align with my company?

What type of atmosphere and environment does the company have?
What are the aims of company due diligence?
The ultimate aim of doing due diligence on a company is to prepare for a smooth transition, avoid unwelcome surprises, mitigate risk and find opportunities for expansion and growth.
At Ackroyd Legal, no matter the situation, we have the skills and expertise to help you reach a favourable solution. If you would like further information on how we can help you, please do not hesitate to contact us today on 020 3058 3363 or email enquiries.sa@ackroydlegal.com
Are you worried about a legal matter? Feel free to fill in the form below.