The Divorce is done, now what about the children?
When two parents get divorced, it may not be possible to come to an amicable agreement about what should happen to the children and who should have child custody. In fact, the term "custody" is no longer used in family law, and instead, we call these child arrangements. When child arrangements cannot be decided privately, parents can go to court and have the court decide these for them. 
What is a child arrangements order? 
If you cannot agree on where your children should live, when each parent will see the children, and how the children will be financially supported, you can go to court to help you come up with these decisions. The arrangements are made legally enforceable by what is called a 'child arrangements order'. 
What can the court decide in a child arrangements order?
The court can decide where the children will live, when they will spend time with each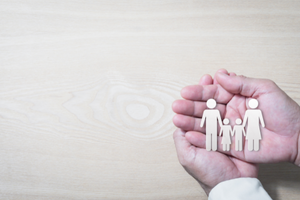 parent, and who will maintain and financially support the children. 
They will do this by considering a number of different factors (listed in the Children Act 1989) such as the wishes, needs, and feelings of the children, their age, background, the capability of their parents, and anything that is likely to affect their wellbeing or risk their safety.  
Parenting plans 
If you and your ex-partner are able to discuss amongst yourselves about what is best for your children, it might be a good idea to come up with a parenting plan. This is a plan that goes through everything that is expected from each parent and is an alternative to going to court. 
What steps should I take when making child arrangements? 
After going through a divorce or separation, one of the most important decisions is making appropriate arrangements that are in the best interests of your child/children. 
Step 1: See if you are able to make child arrangements yourself 
If parents are able to decide amongst themselves where the children will live, when they will spend time with each parent, and how different issues regarding the children will be dealt with, it will save a lot of time, stress, and money. 
Step 2: Show that you have tried to get help first 
You should show that you have tried the following:
Step 3: Get a consent order if you can agree
If you are able to decide on arrangements between you and your ex-spouse, then you can make those arrangements legally binding by asking a solicitor to write a consent order confirming the details. 
Step 4: Go to the court for help if you cannot agree 
Once you have shown that you have genuinely tried to decide on the child arrangements yourselves but that you aren't able to agree, you can apply to the court. 
Step 5: Apply for a child arrangements order 
Anyone with parental responsibility can apply for a child arrangements order. 
"Parental responsibility" is the responsibility to ensure that your child is provided for, protected, and supported. A mother has an automatic parental responsibility and a father usually has parental responsibility if he is married to the child's mother or included on the birth certificate. 
Step 6: Pay the court fee  
The court fee is £232.
Step 7: Complete the court form 
Fill in the C100 court form.
Step 8: Attend a directions hearing 
The hearing will usually be held with an advisor from the Children and Family Court Advisory and Support Service (Cafcass) and a judge or magistrate. During the hearing, it will be decided whether there are any safeguarding issues or risks to the children's welfare and wellbeing, and whether an agreement can be reached or not. 
Step 9: Agree on the child arrangements order
Once you have agreed on the terms of the order, the judge will confirm it. 
How long does it take to get a child arrangements order? 
The speed of the process is dependent on whether agreements can be made quickly or not and also if there are any safeguarding concerns about the children. If Cafcass finds that the children's welfare is at risk of harm, further steps will be taken to protect the children. 
Cafcass may then need to do follow-up checks which will inevitably slow down the progress of the order as the children's welfare is the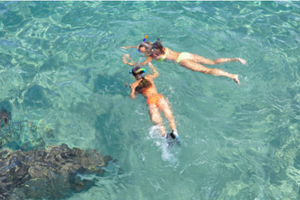 main priority and Cafcass will need to be certain that there are no safety concerns at all.
Child contact arrangements during holiday times
During holiday periods, parents want to go away with their children and sometimes it may not be as simple as just jetting off somewhere nice. Each parent has the other parent to think about when making these arrangements.
Can I take my child away if there is NO child arrangement order in place? 
If there are no court orders in place, you will still need the permission of the other parent (if you both have parental responsibility) to take your children on holiday abroad. If you travel abroad without consent from the other parent, you may be committing child abduction. 
If you are intending on taking your children on holiday in England and Wales, it is still best practice to tell the other parent where you are going and for how long.
Can I take my child away if there is a child arrangement order in place? 
If there are court orders in place, you will need written permission from the other parent to take your children abroad as this may affect contact sessions between the children and the other parent. If the other parent does not give their consent, then you can apply to the court to vary the order to allow you to take the children abroad. The court will look at whether the holiday is in the best interests of the children and that there is no chance of the children not returning home. 
At Ackroyd, we recognise that disputes around families can be among the most stressful events in life.  Every case has its own unique intricacies to consider, and our skilled and experienced team of family law experts are available to support you through the most sensitive, challenging and complex of cases. Contact us today on 0203 058 3365 to see how we can help you.